Two laser cutting systems with latest-generation technology, fibre.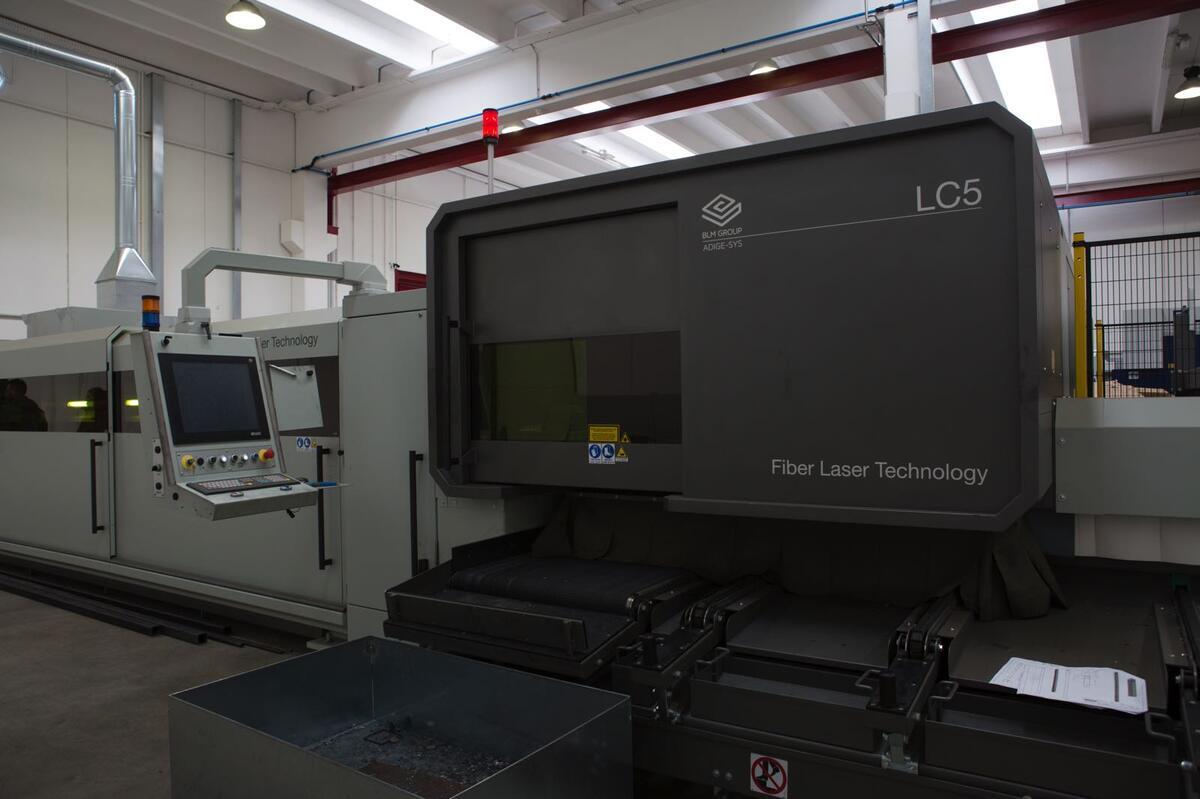 Adige fibre laser Sys Ls5 sheet 6000x2000 mm 5k

The 5kw fibre laser ensures LS5 is able to cut a broad range of materials with different thicknesses, such as:
Iron and steel, up to 25 mm.
Aluminium and stainless steel, up to 20 mm.

Excellent and highly flexible solution for small or large product batches.
Adige fibre laser Sys Lc5 combination for sheet 3000x15000 3kv Max th FE 15 mm and for tube cutting, diameter 120mm, square 100x100 mm 3 kW
LC5 allows the possibility to quickly switch from tube to sheet machining, and is equipped with a double deck with automatic switching, both in the longitudinal and diagonal machine configuration.